HIVDB is a curated public database to represent, store and analyze HIV drug resistance data, hosted by Stanford Medicine School. 
The challenge is to redesign the website to obtain a professional appearance with minimum user learning curves, as well as building a brand identity and introduce to the user.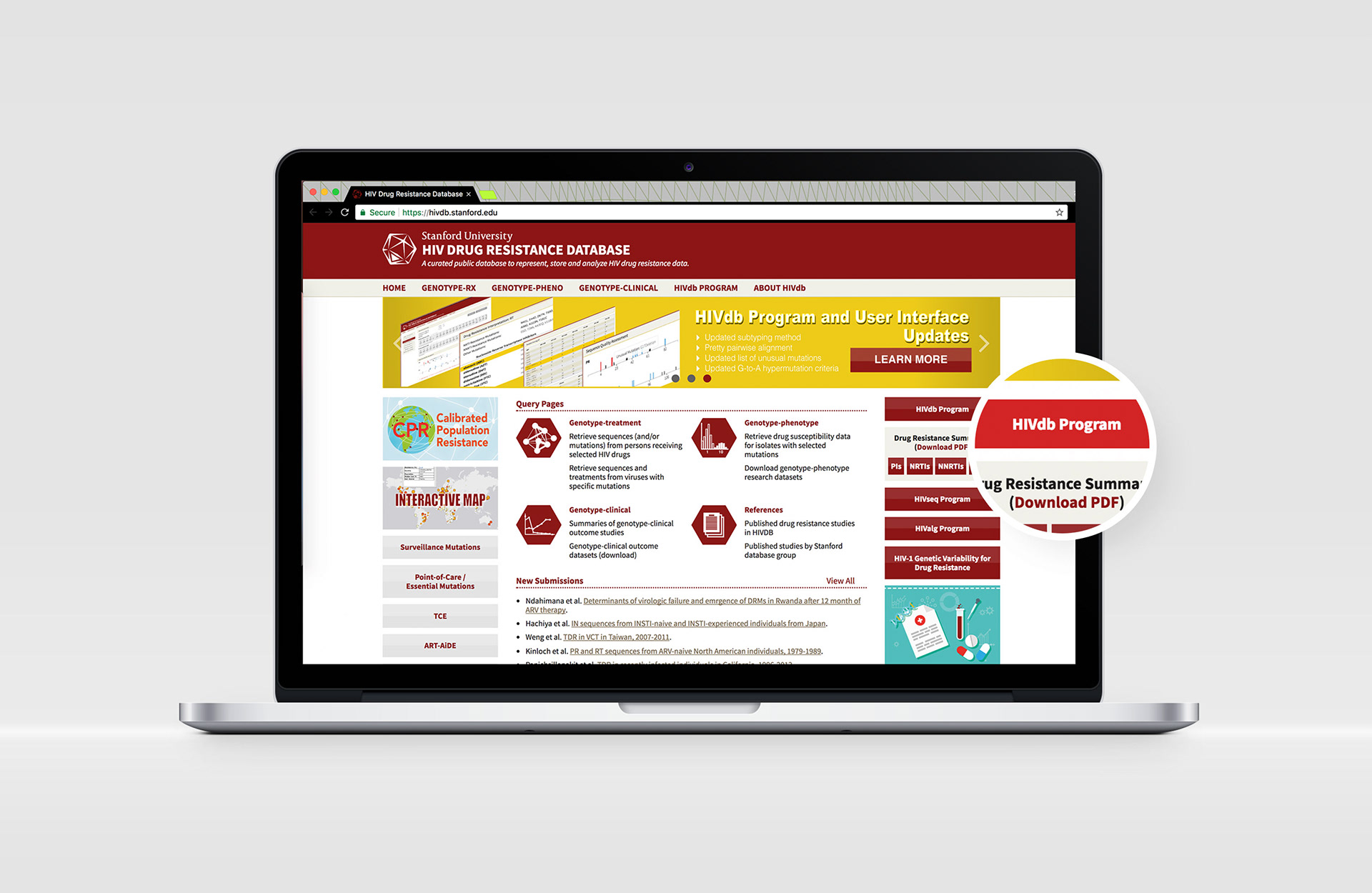 From a 1990s wed style to a contemporary new look.
The logo is inspired by the structure of HIV virus.