The purpose of this project is to develop a free gift to give away at Maker Faire within 3 days. 
The goal is to make it fun, educational and playable, but also minimal budget and effort.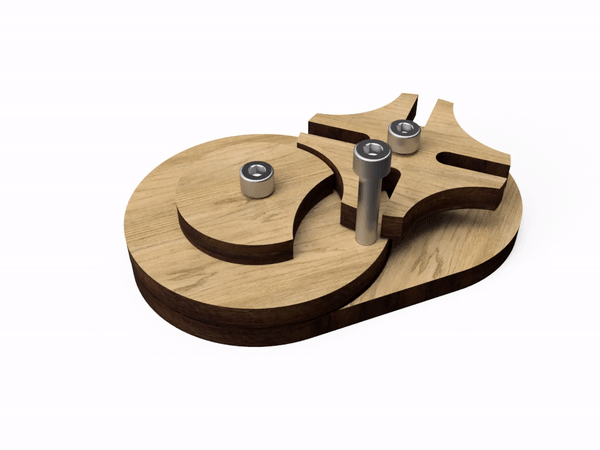 I always find geneva drive mechanism fascinating, it could make a interesting and educational toy for all age, so I decided to make a geneva drive flat pack that laser cut from 1/8" plywood. 
To start, I need to design a geneva drive that is simple enough. I used fusion 360 to design the 3D model, and mechanical assemblies features to test the functionality of the mechanism. 
I also made a video of how to design a geneva drive from scratch.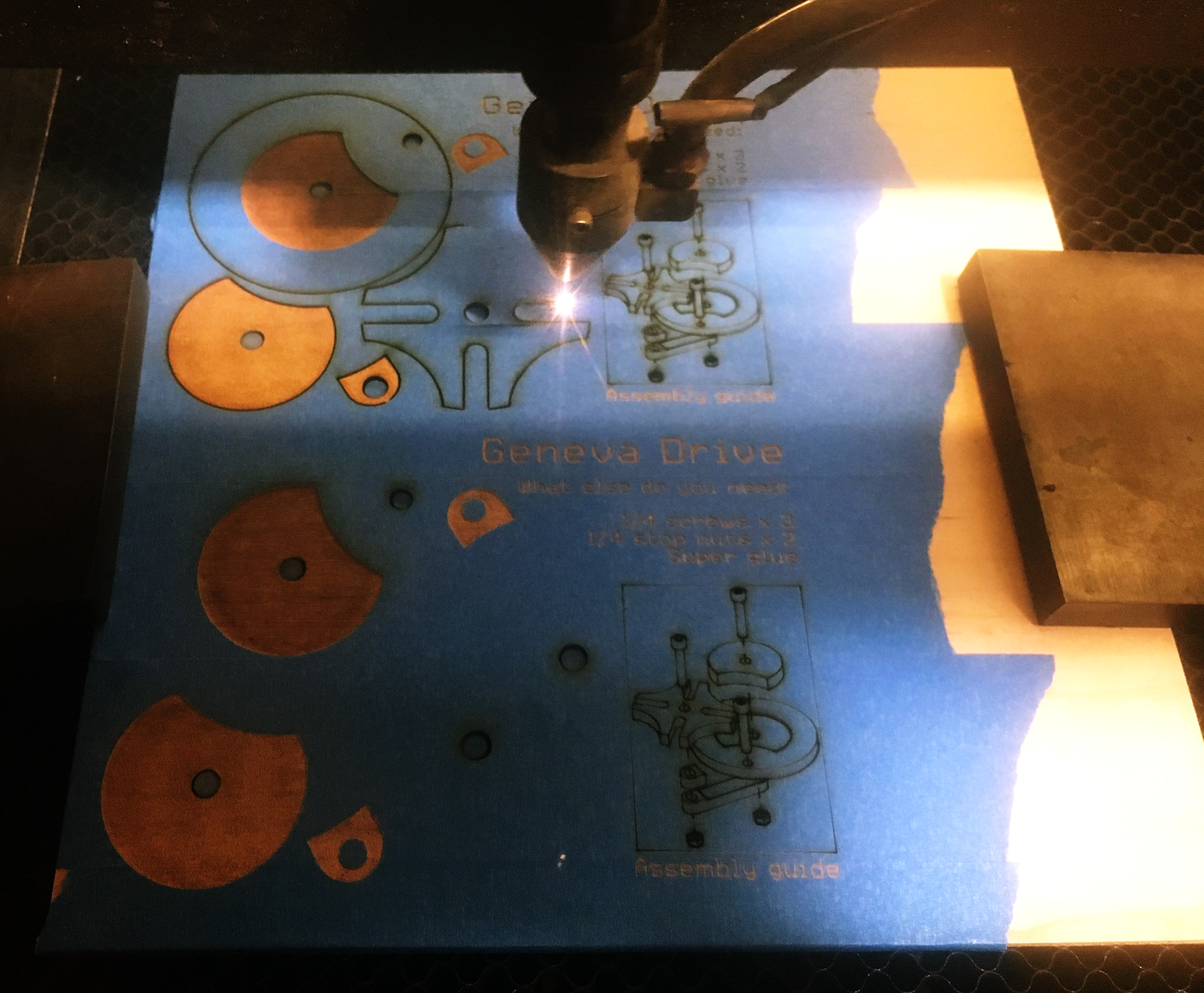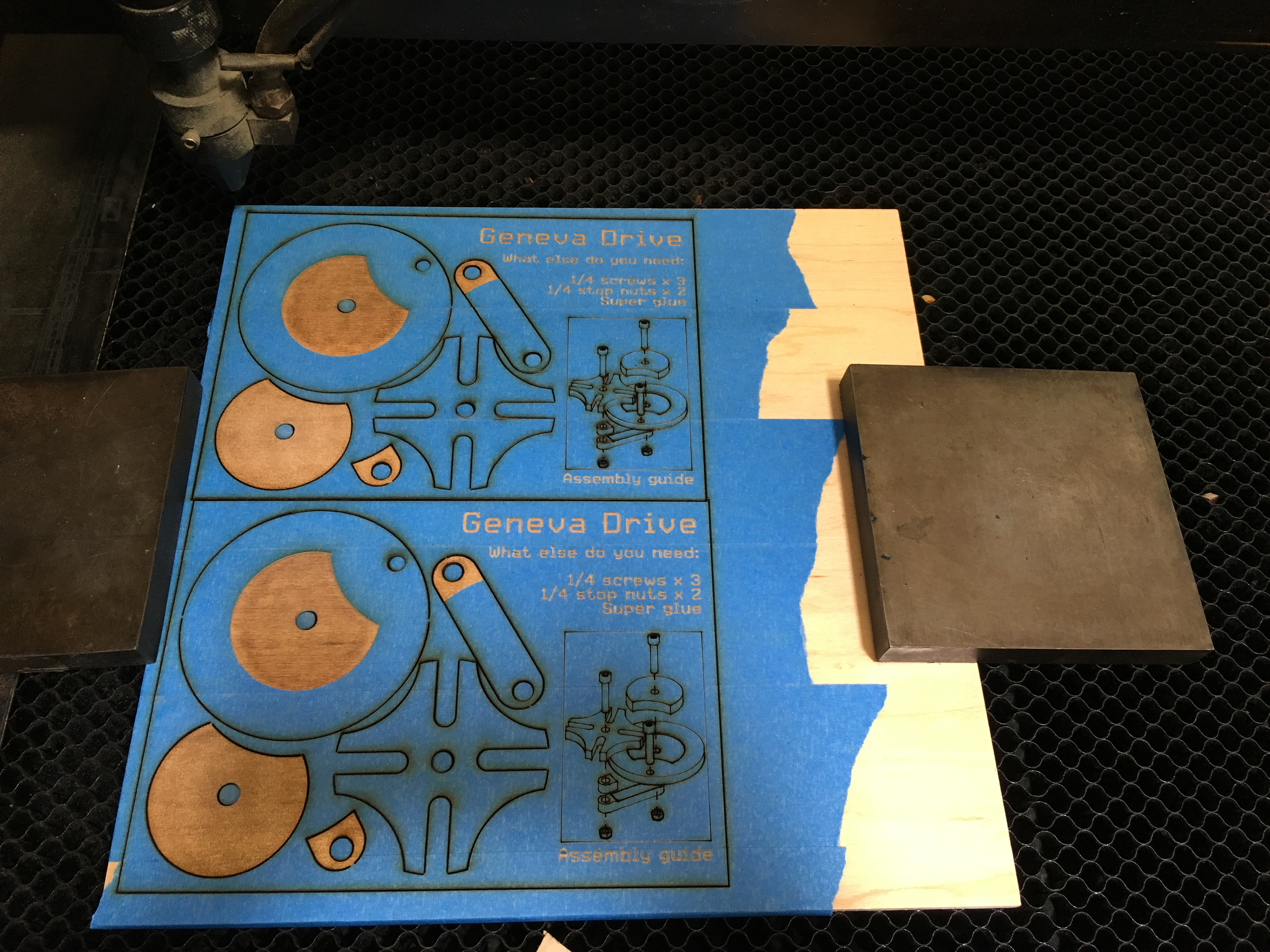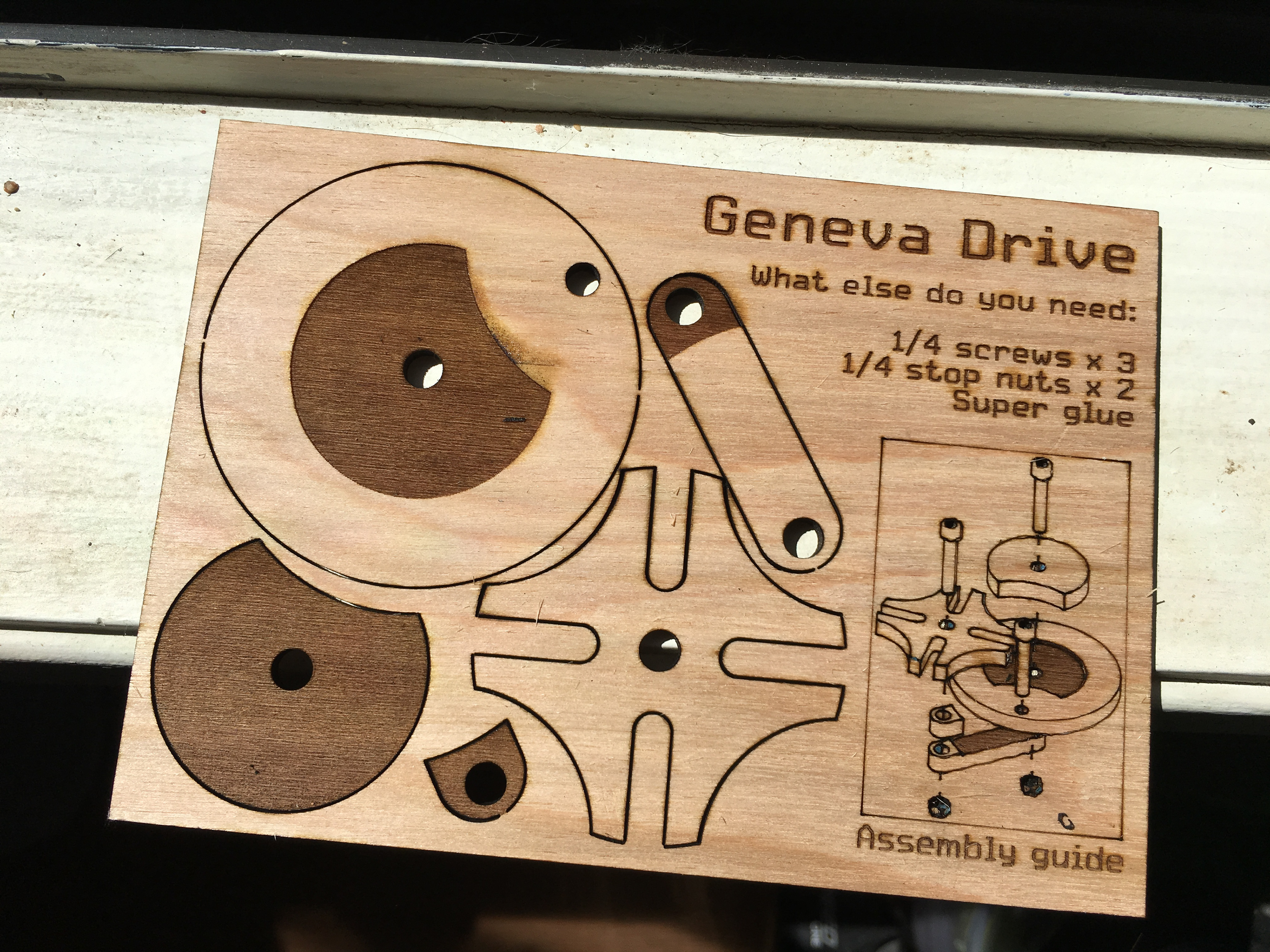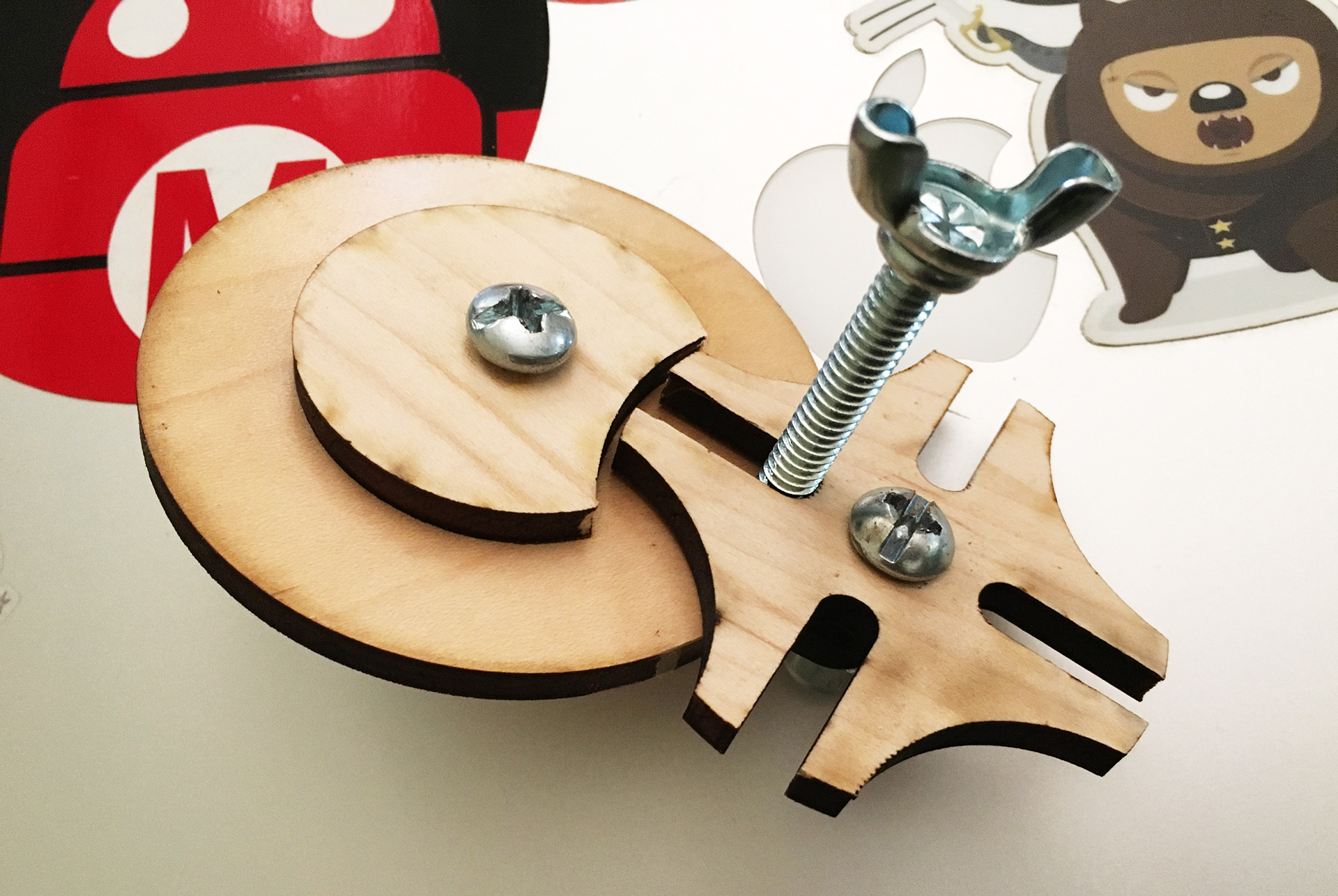 Physical prototyping started from laser cut with 1/8 in plywood and screws and nuts for the joints. 
The laser assembly instruction takes over 30 mins to laser engrave - it looks nice, but too much of machine time. Screw and nuts makes the kit a little too complicated, and too pricey.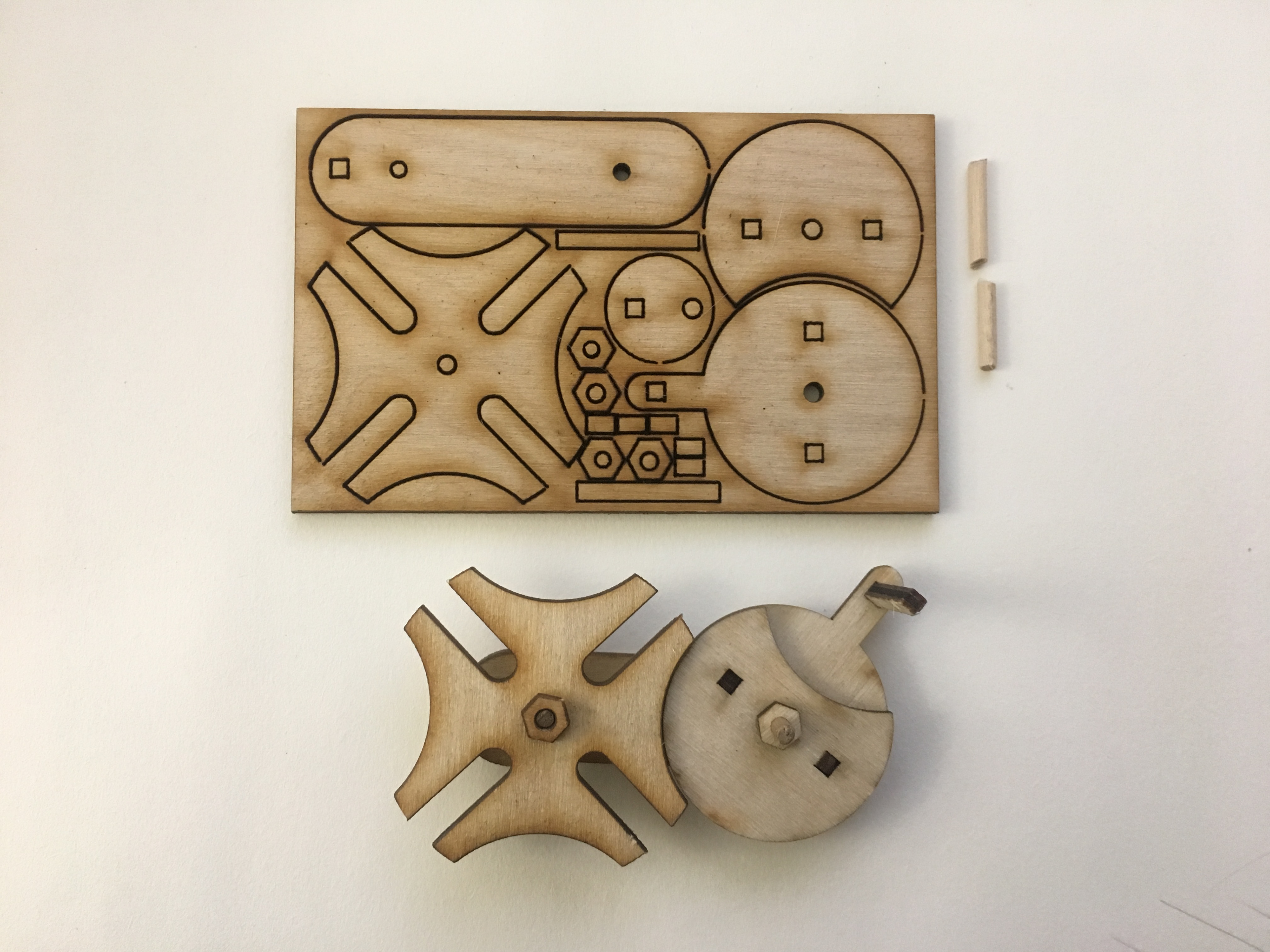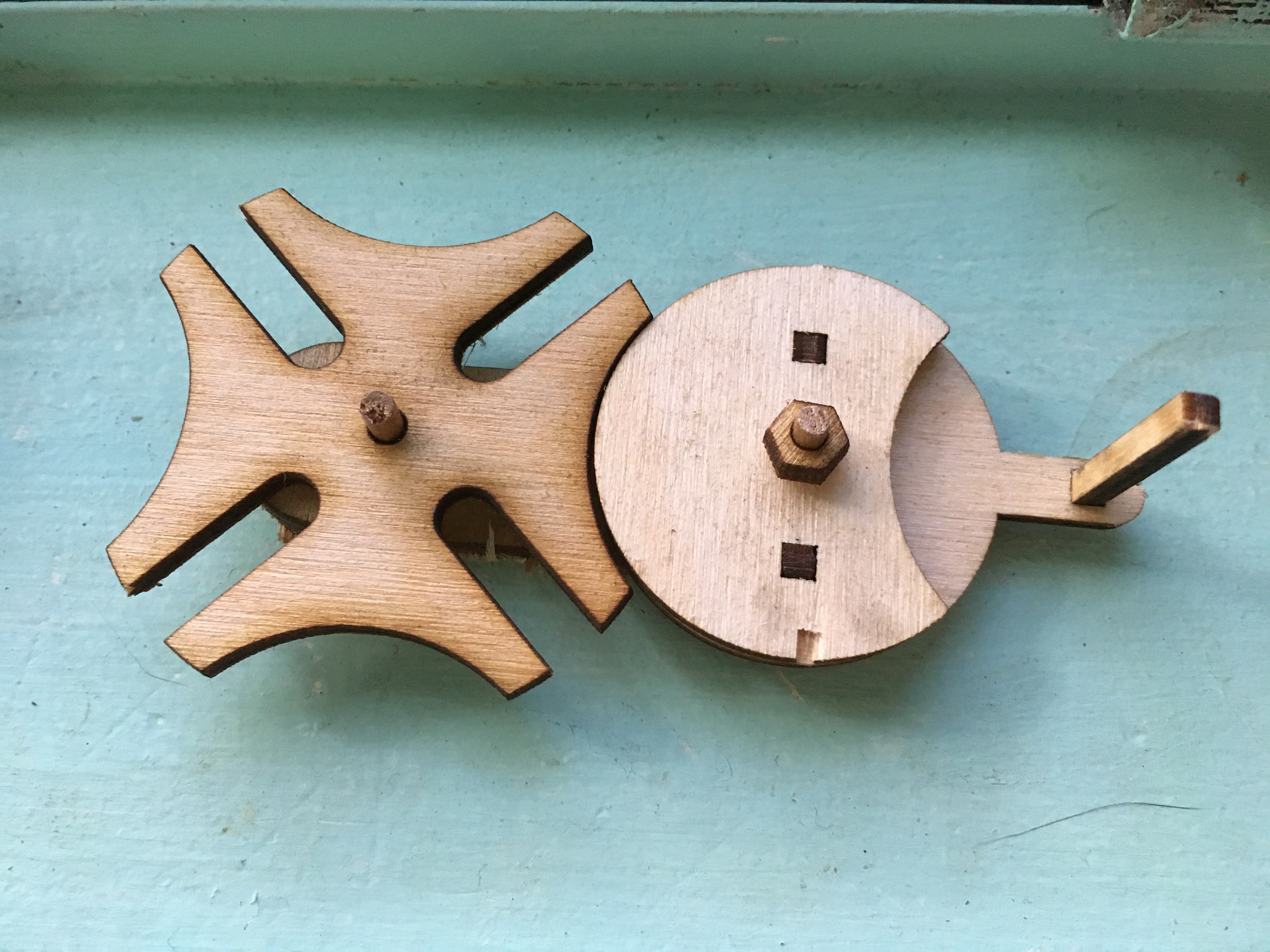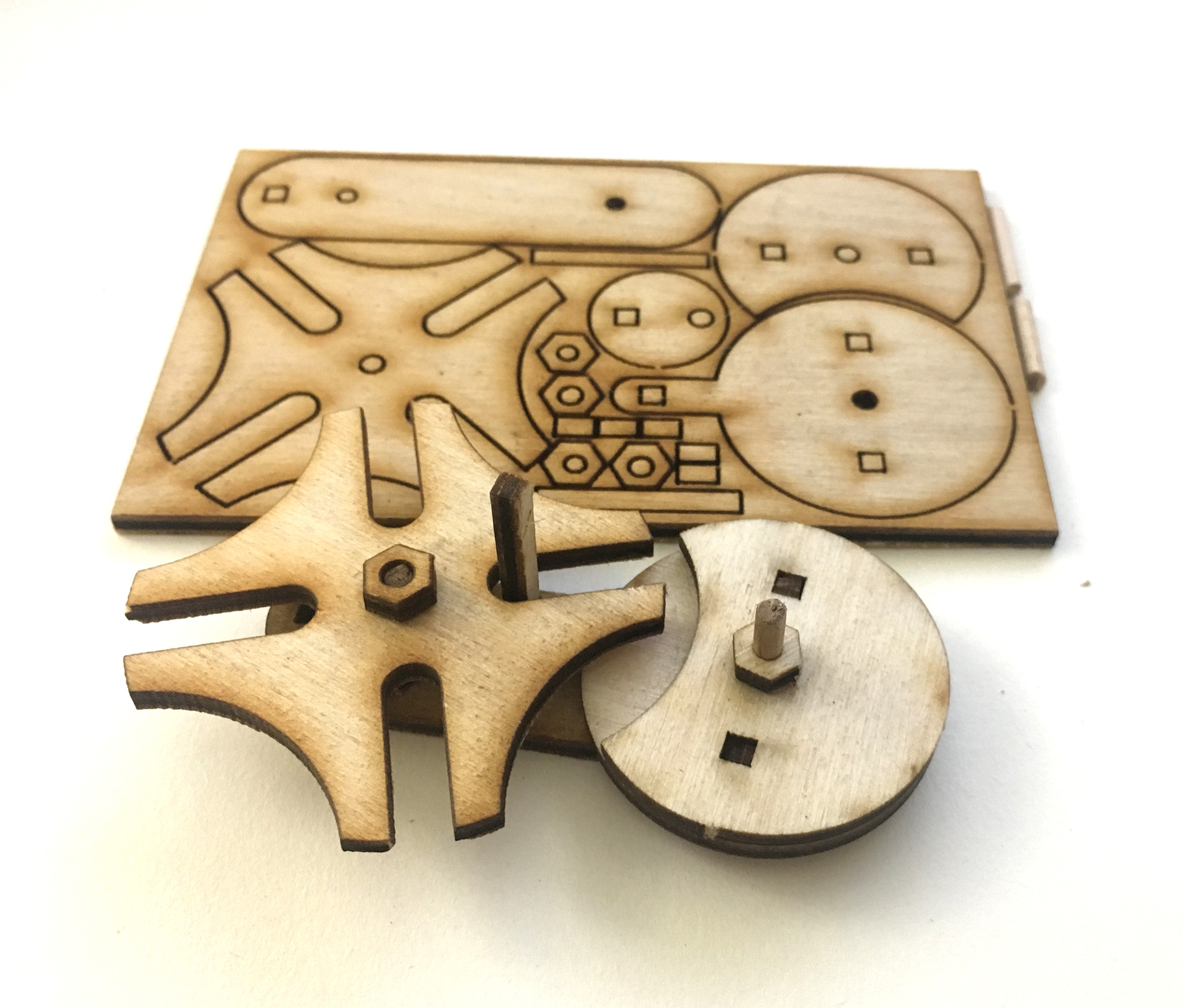 The iteration includes:
1) Use the known most efficient method - paper and ink - to print the instruction;
2) Laser cut wooden nuts and round wooden dowels for the revolute joints - friction fit instead of treads;
3) Use a laser cut piece as the drive pin, press fit in a square hole;
4) Add some extra pieces of slightly different size for a better fit, and in case people lost some;
5) Since printing is much faster, I made a more detailed a step by step assembly instruction.

And with the same design process, I made some nautilus gear kits as well.
I successfully made 200+ kits with our 3x5' laser cutter in one night ( it was already the night before Maker Faire ;)  
The material cost is less than $1/ piece - about same as a brochure, but I believe this kit is much more impressive to Maker Faire audience.