CSUEB GAME JAMS are a series of interactive prototype making events set to occur in the middle of each of the three quarters of the academic year. Following a series of weekly tutorials by senior students and industry professionals each game jam is a separate culminating event, which takes place over a long weekend.

When talking about video games and game development, a nerdy boy avatar alway jump up to our mind immediately. Although in the real world game industries are largely male dominated, there's no scientific evedence supports the common gender bias that boys are better at playing or developing games. 
How might we break this gender stereotype? By inviting more girls into the game world, we can let girls play and explore by themselves, instead of letting other people decide whether they are good at something or not. Especially for those who had no experience in game development and constantly get discouraged by other people.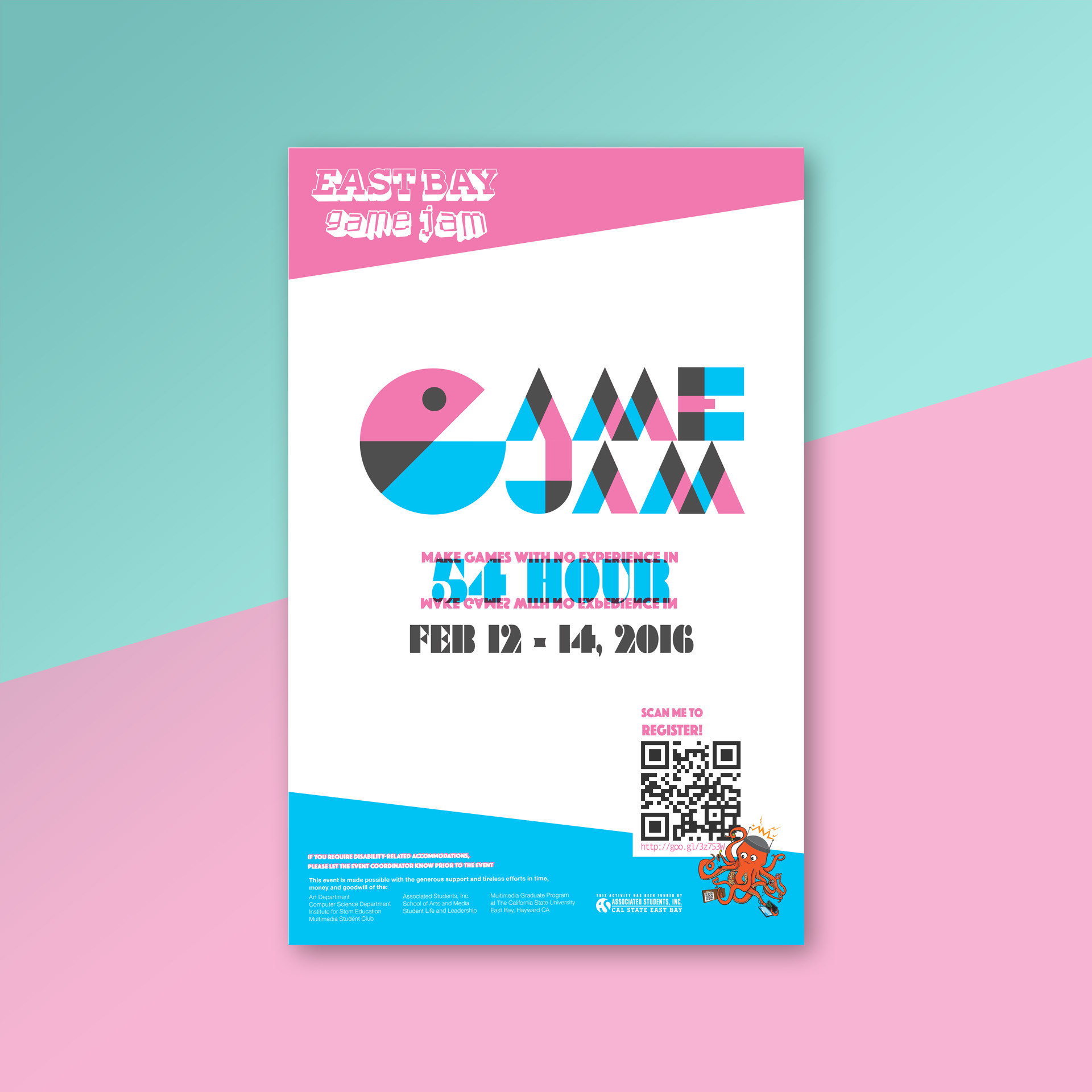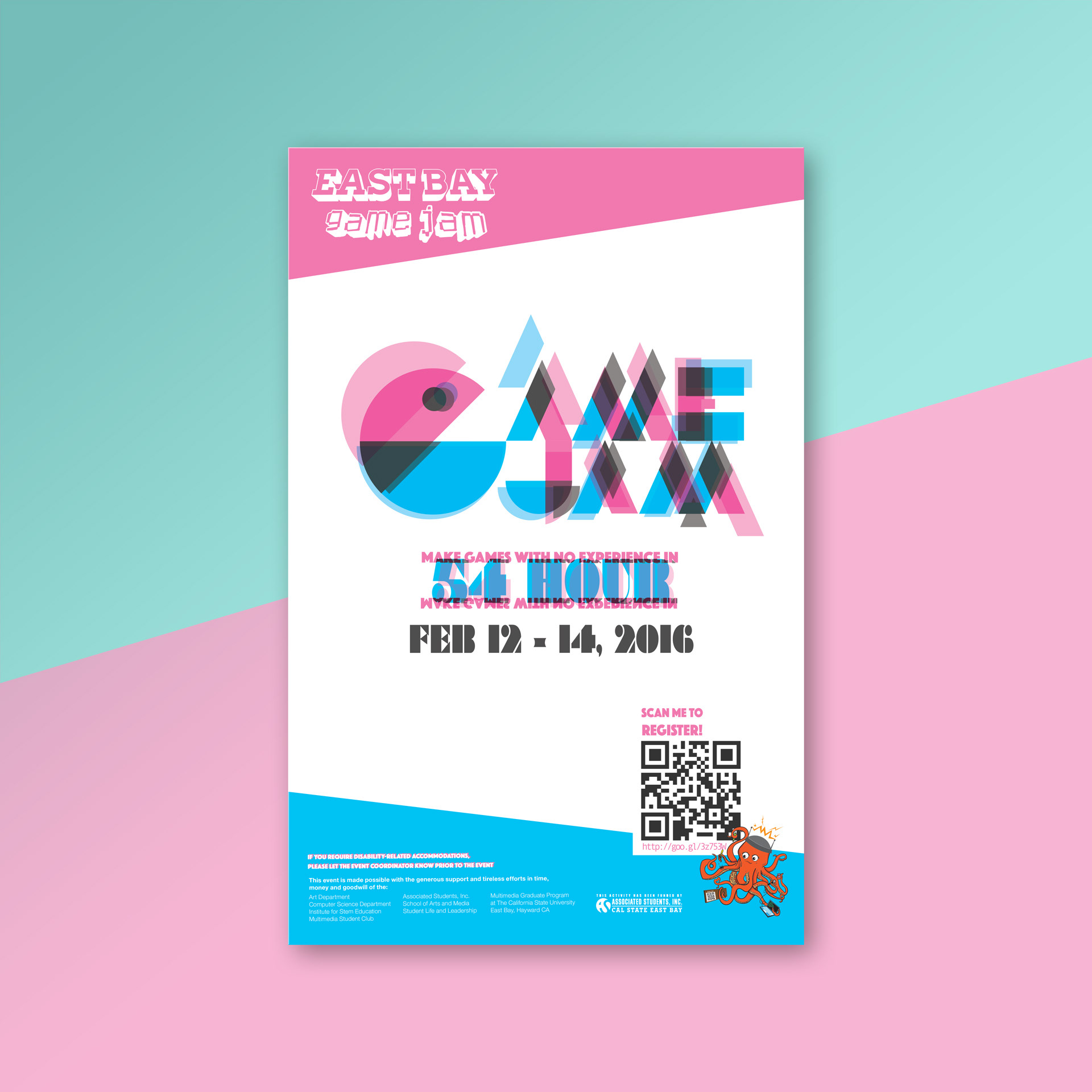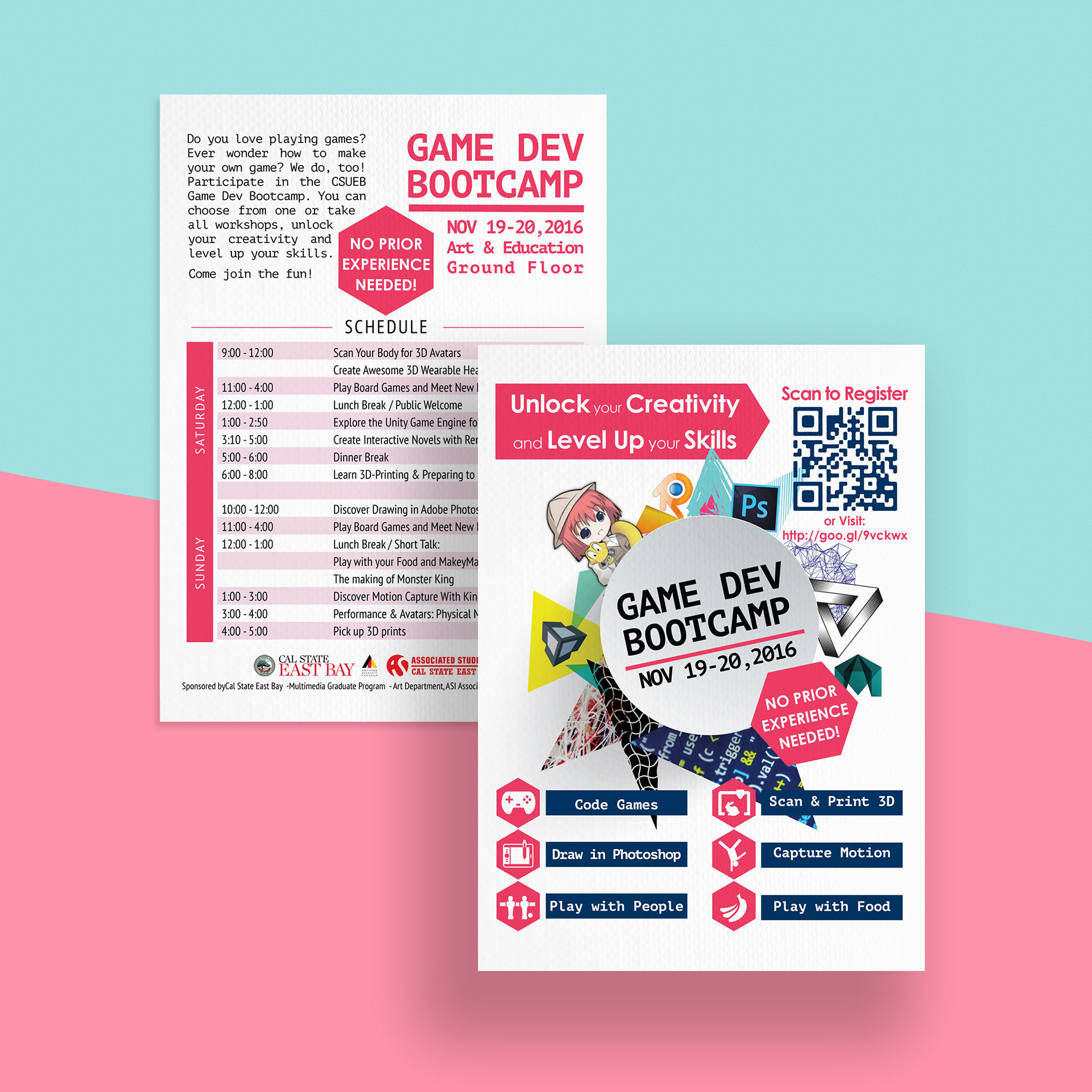 Also, a quick demo at the event of how to use the 3D printer to print this lithophane badge as a plus.